[CF027] Mrs Jynx & Oxynucid – Symbiotix EP
[CF027] Mrs Jynx & Oxynucid – Symbiotix EP
Released Sunday August 2nd 2009 at http://www.thecentrifuge.co.uk, free download.
Two titans of melody combine to make beautiful music together! Comprising original tracks and remixes by each other, this bumper 8-track EP is the perfect melodic electronica soundtrack to a tranquil, beautiful summer.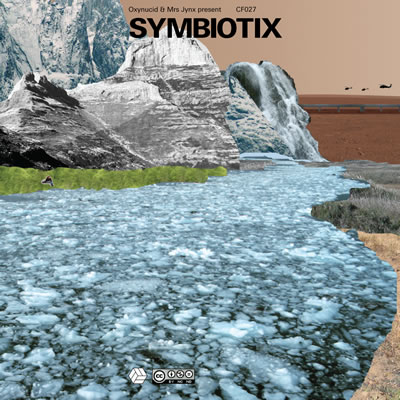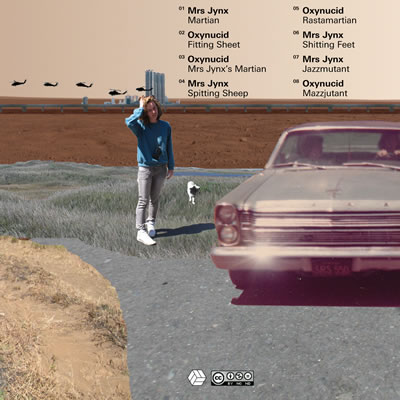 _______________________________
Please enter your email address below to download the ZIP Archive (8 Tracks + Artwork, 320kbps MP3, 86 MB). A link will be emailed to you.
Privacy & Anti-Spam notice: We are building a low-frequency label only mailing list. We will send no more than one email per month to you, focussed on our new releases. We will never sell, share or otherwise desecrate your private information!
_______________________________
Tracklist:
1. Mrs Jynx – Martian
2. Oxynucid – Fitting Sheet
3. Oxynucid – Mrs Jynx's Martian
4. Mrs Jynx – Spitting Sheep
5. Oxynucid – Rastamartian
6. Mrs Jynx – Knitting Sleep
7. Oxynucid – Mazzjutant
8. Mrs Jynx – Jazzmutant
Artist Profiles: Oxynucid / Mrs Jynx
Oxynucid Online: www.myspace.com/oxynucid
Mrs Jynx Online: www.myspace.com/mrsjynx
Download from website: www.TheCentrifuge.co.uk
Press/Contact: [email protected]
Published by The Centrifuge using a Creative Commons License.
The Centrifuge: Experimental electronic events, netlabel and artist management. View our artist roster PDF: http://bit.ly/CbOVu
http://www.TheCentrifuge.co.uk
http://www.myspace.com/centrifugeuk
http://www.twitter.com/thecentrifuge
http://www.facebook.com/group.php?gid=4077312718
http://www.last.fm/label/The+Centrifuge
http://www.discogs.com/label/The+Centrifuge
Tags:
Mrs Jynx
,
planet mu
,
symbiotix ep
,
the centrifuge